Bacon and Avocado Waffle Grilled Cheese
Crisp bacon, creamy avocado and melted cheesy goodness made right in a waffle iron! Easy peasy and mess-free!

4 ingredients. One waffle iron.
That's it.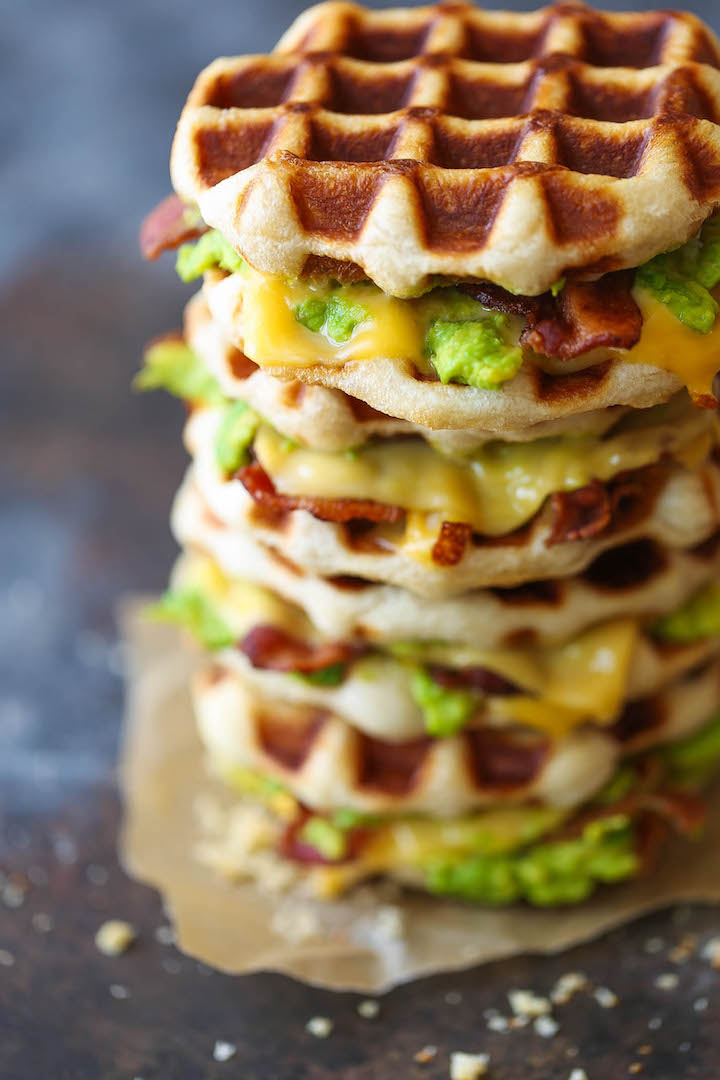 Sometimes the simplest recipes are best.
But note that you just need plenty of bacon. And avocado. And cheese.
Then you're golden.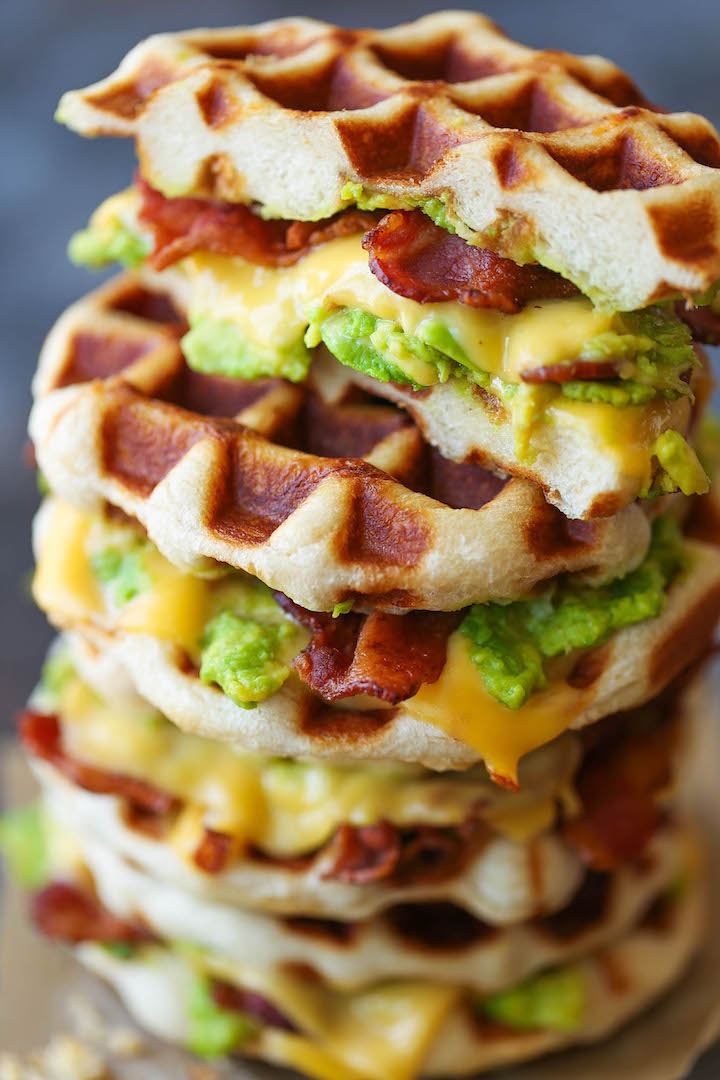 And if you don't have access to the biscuit dough – no worries.
You can substitute any kind of bread to  your liking. The waffle iron doesn't discriminate.
Watch Video: ⬇
INGREDIENTS:
8 slices bacon, halved
2 avocados, halved, seeded and peeled
1 (16-ounce) tube refrigerated buttermilk biscuits
4 slices Wisconsin American cheese
DIRECTIONS:
Preheat a waffle iron to medium-high heat. Lightly oil the top and bottom of the waffle iron or coat with nonstick spray.
Heat a large skillet over medium high heat. Add bacon and cook until brown and crispy, about 6-8 minutes. Transfer to a paper towel-lined plate; set aside.
In a medium bowl, mash avocado with a fork until the desired consistency is reached; set aside.
Working in batches, place each biscuit into the waffle iron. Close gently and cook until golden brown and crisp, about 3-4 minutes.
With a butter knife, spread avocado on each of 4 biscuits. Top with bacon, cheese and remaining biscuits.
Place sandwiches in the waffle iron. Close gently and cook until golden brown and the cheese has just melted, about 3-4 minutes.
Serve immediately.